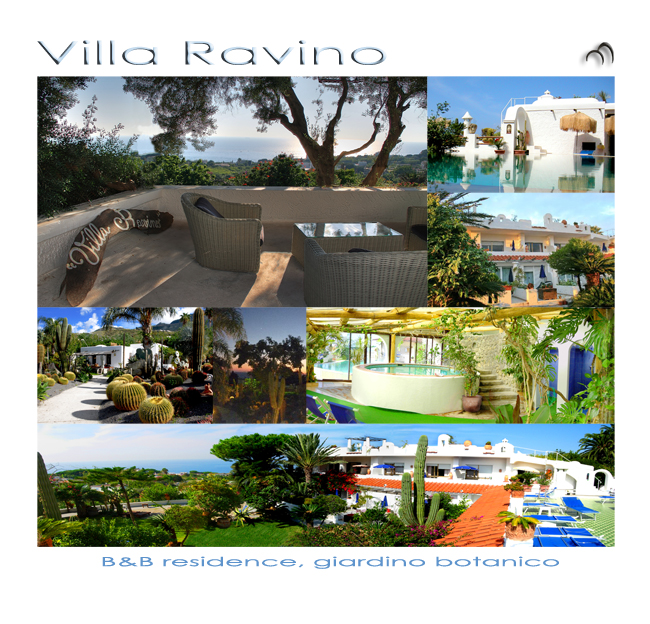 The property Ravino winners of the prize awarded by " the European Parliament and Council of Europe obesrvatory".
On the 6th of August, in Forio, the prize giving ceremony. This year, the OPE prize, awarded by the transport and tourism committee, to the Property Ravino, situated in Forio, on Ischia Island ,for being the most distinguished business in southern Italy, in the area of tourism for environmental enhancement. continue..

Ischia " the Green Island". WHY FREE TIME is SUCH IMPORTANT FOR ALL OF US.
A good life to all !! We all lead a lifestyle in which " free time " has come to represent total luxury. And free time means holidays….
An important and essential experience for everyone, particularly effective in helping to rediscover ones vital energy.
In virtue to this concept, we are proposing an innovative type of holiday, fulfilling in every aspect, able to link nature, culture, entertainment and relaxation. For quite a few years now we have elaborated a programme called " going around gardens " idealized for nature lovers, in particular, for those who are passionate about rare plants, for those who are enthusiastic about culture, art and crafts, music and for those who feel quite lost in the ups and downs of life and need to dedicate that " free time "to themselves and their equilibrium. A stroll in the tropical Mediterranean park to discover some botanical rarities, water features and natural sculptures.. the thermal pools…. The Turkish sauna…. a relaxing massage… homeopathic therapy herbal therapy and aroma therapy, inhaling the wonderful scents of the " garden of the simples " … yoga sessions under the stars with live music concerts….
All in a family atmosphere, casual but attentive, welcoming the guests to feel at home.
It is solely up to us to choose how to use our free time….
Ischia belong to the Capania Resgion. tHE nearest Airport to Ischia is on the main land in Neaples City, ths is called:
"AEREOPORTO DI CAPODICHINO" The Campania Region is famous the world over for its cultural wealth and the beauty of its natural landscape, enchanting islands and unique archaeological sites as well as its mild, sunny climate.
Increasingly, Italian and foreign tourists are choosing to visit areas such as Amalfi, Sorrento, Capri and Ischia.
Over 50 charter airlines operate flights from more than 40 European cities. All of the most important European Tour Operators offer enticing package tours to the Campania area known for the hospitality of the local residents and the quality of the services for tourists.